Welcome to UpSkillable! If you're an individual user, our platform offers you the opportunity to embark on a journey of self-discovery and personal growth through our comprehensive assessments. Here's a step-by-step guide to get you started:
Sign Up and Landing:
Once you've completed the sign-up process, you'll be directed to the Big 5 Personality Assessment page. Currently, the Big 5 Personality Assessment is available, and more assessments will be introduced soon.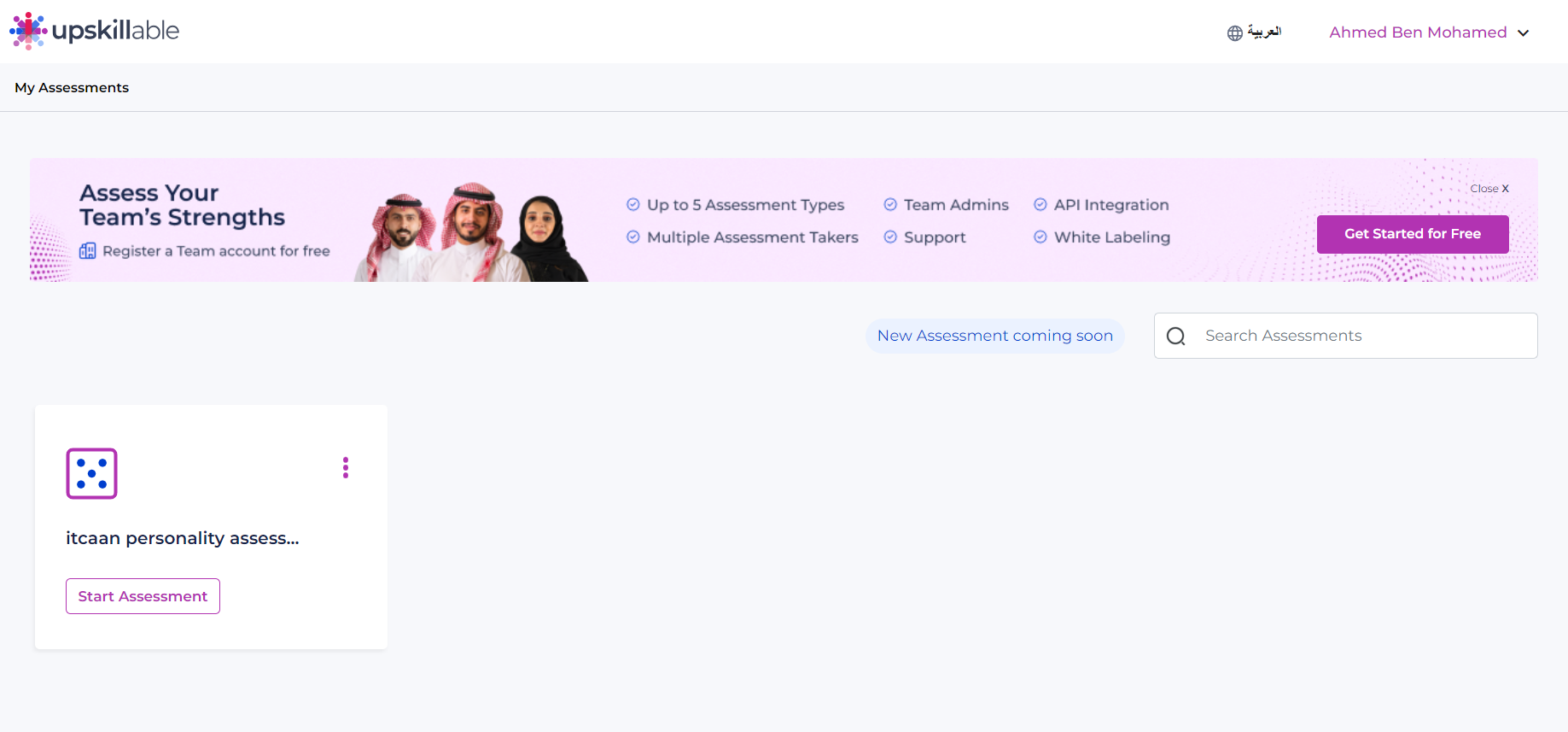 Exploring the Big 5 Assessment:
On the Big 5 Personality Assessment page, you'll find all the information you need about the assessment itself. Take your time to read through the details and understand what this assessment can reveal about your personality traits.
Starting the Assessment:
Ready to begin? Click on the "Start Assessment" button to initiate the assessment process. You're about to embark on a journey of introspection and self-awareness.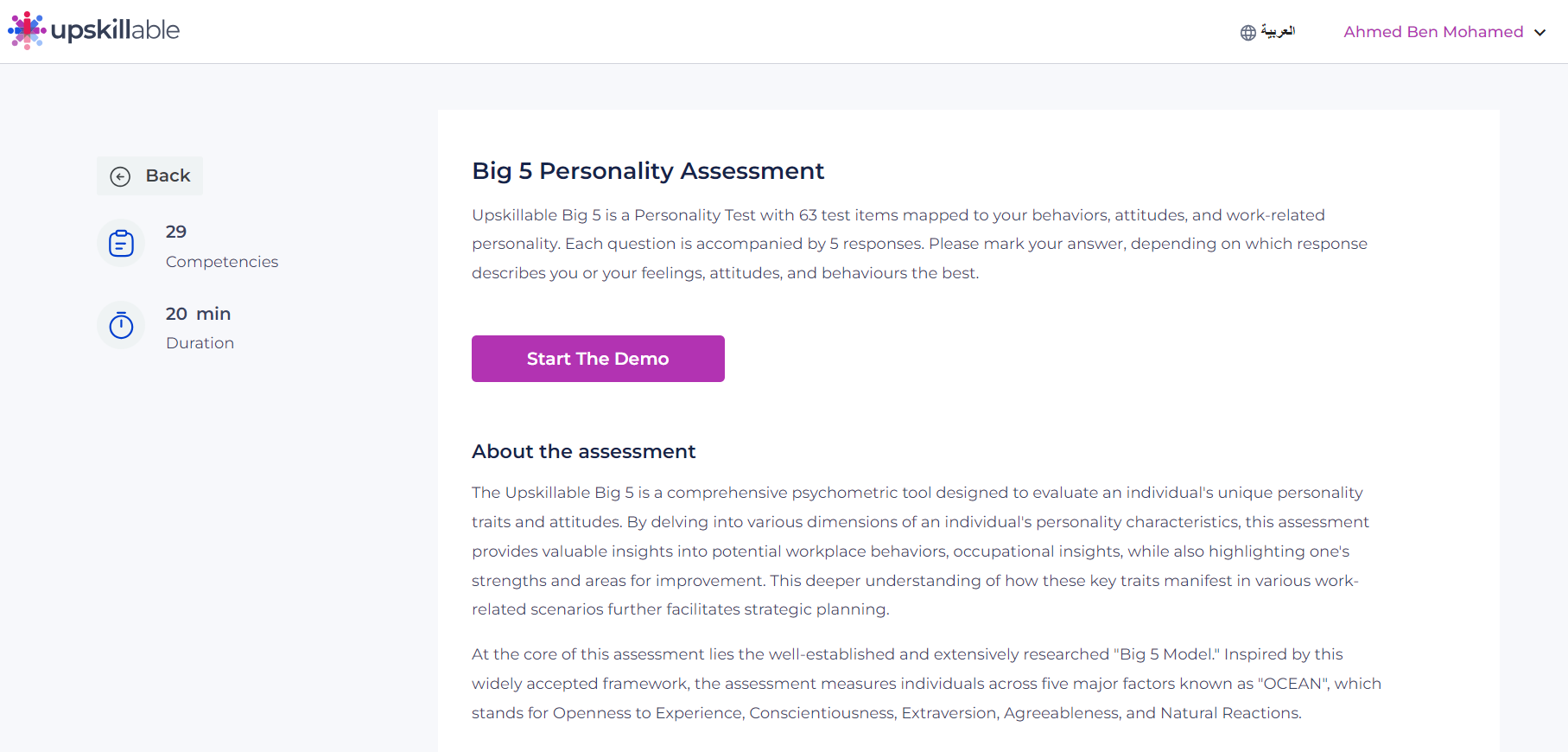 Navigating the Assessment:
Follow the instructions provided and answer the assessment questions truthfully. Your responses will provide insights into your personality traits, helping you gain a deeper understanding of yourself.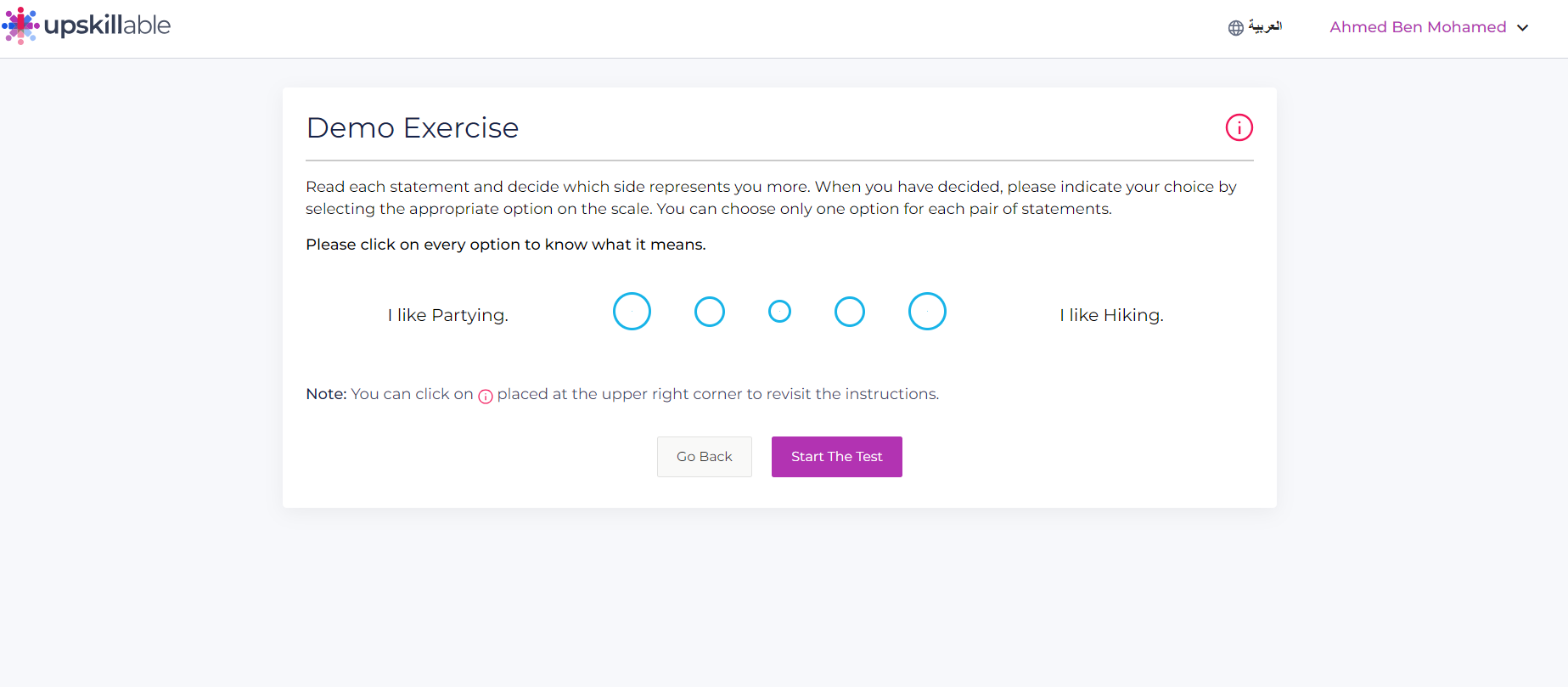 Completing the Assessment:
Once you've answered all the assessment questions, submit your responses. Congratulations, you've completed the assessment! A confirmation message will appear on the screen.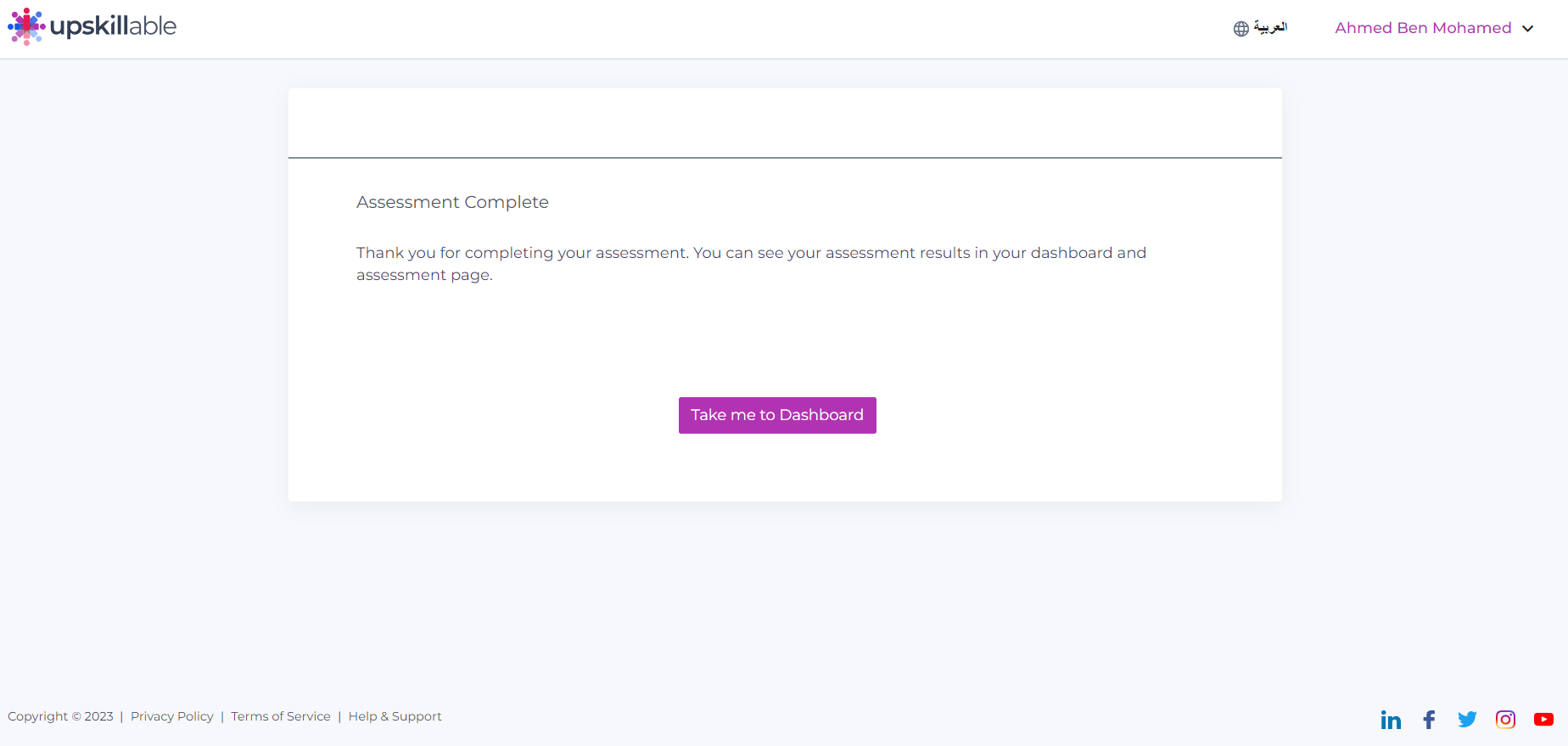 Viewing Your Report:
To access your assessment report, click on the "Take me to Dashboard" button. This will redirect you to your personalized dashboard, where you'll find a comprehensive overview of your assessment results.
Dashboard Insights:
As you take more assessments, your dashboard will populate with assessment cards. Each card represents an assessment you've taken and provides access to detailed insights about your personality traits and characteristics.

We're here to support you on your journey of self-discovery and growth. If you have any questions, encounter any challenges, or simply want to learn more about our platform and the assessments we offer, feel free to explore our comprehensive help center or reach out to our dedicated support team.

At upskillable, our mission is to empower individuals like you to unlock your full potential, enhance your personal development, and gain valuable insights into your unique strengths. Enjoy your assessment journey, and remember that with each assessment, you're gaining a deeper understanding of yourself and the path to growth and self-improvement.