Email templates for candidates
This feature enables organizations' admin users to customize the default email template in the system in case they do not want to use the default one.
To access the customize email template feature select settings on the profile menu dropdown:


Then select the 'Email template' option on the side base: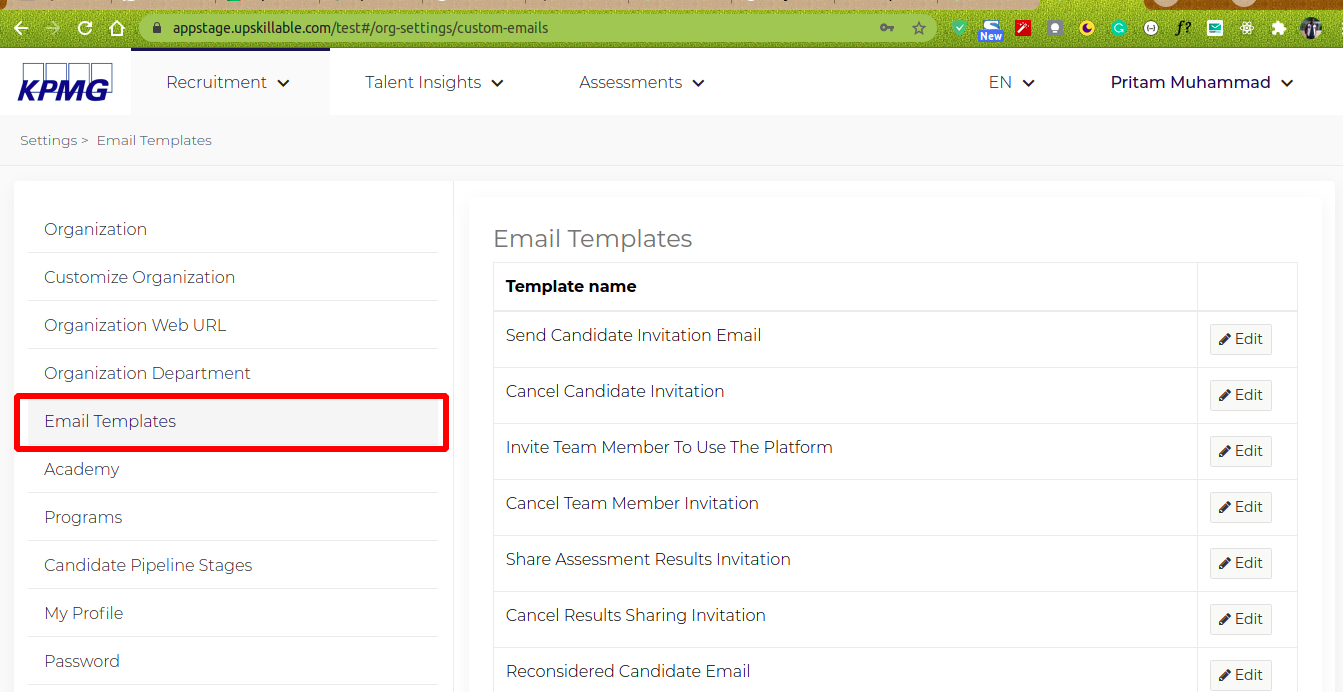 This will give you access to the list of all customizable email templates in the upskillable app.

To edit any of them, click on the edit buttons as shown below: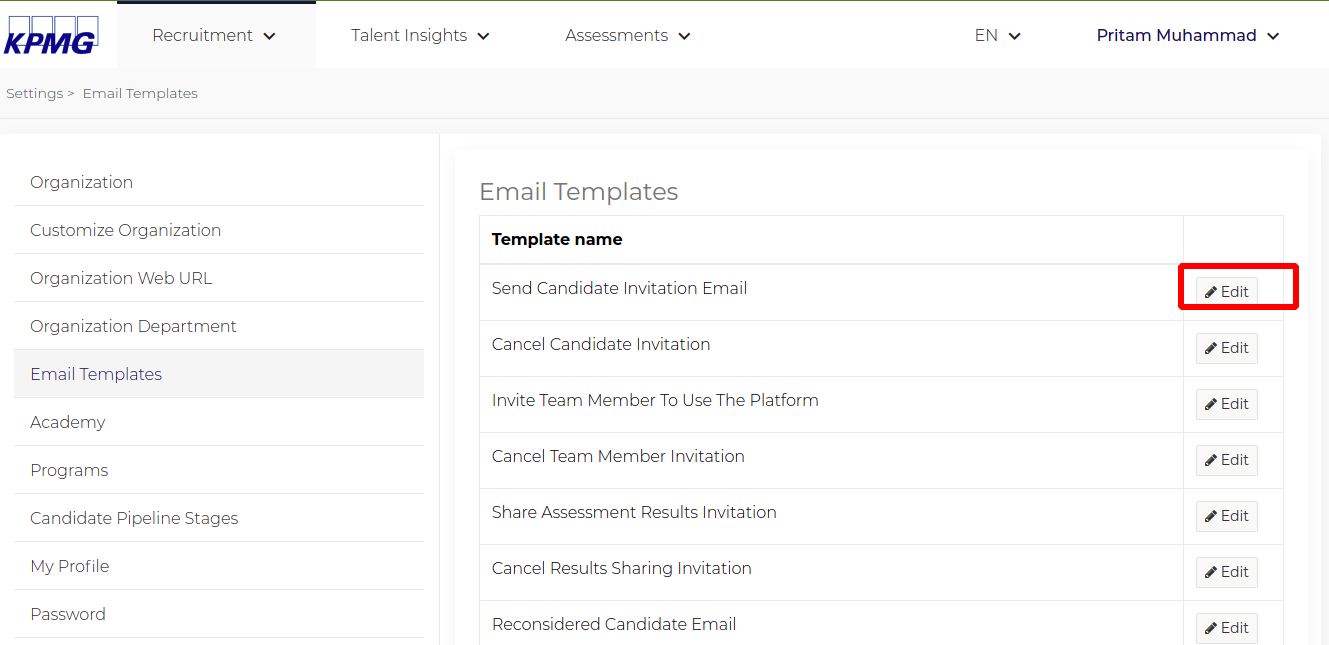 Now, you can edit the content of the email that will be sent to users associated with your organization, i.e. subject and body for both English and Arabic: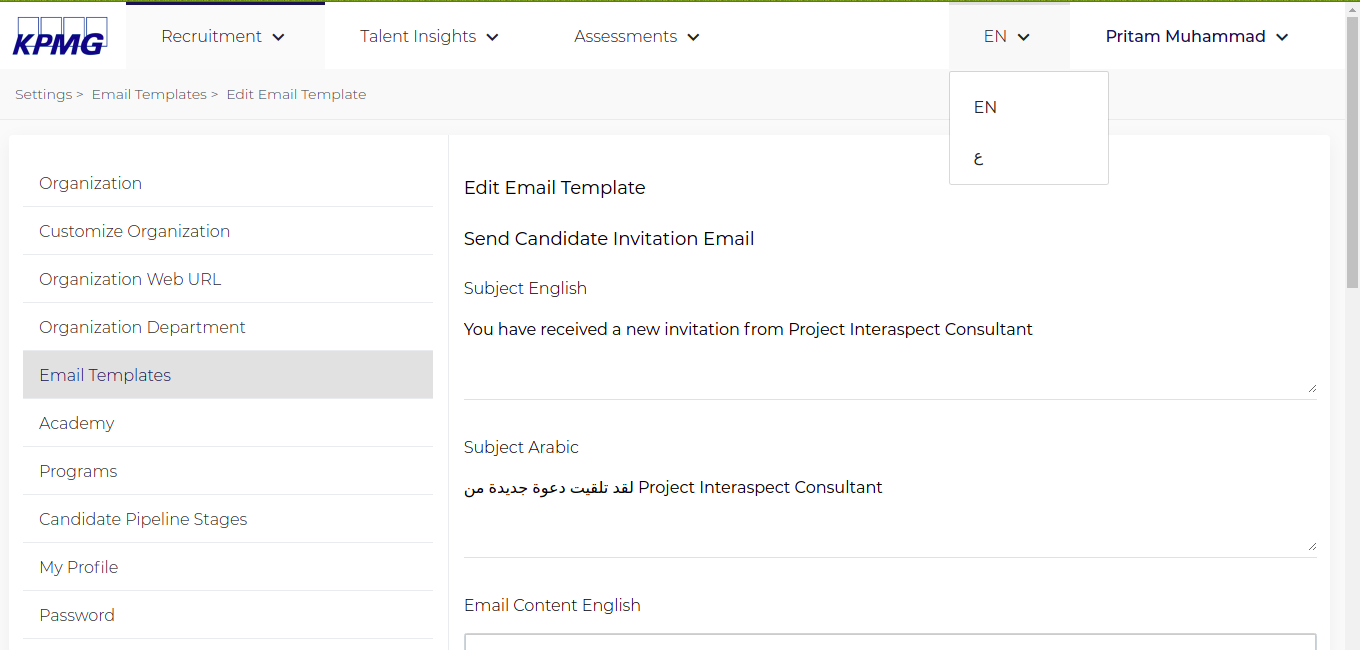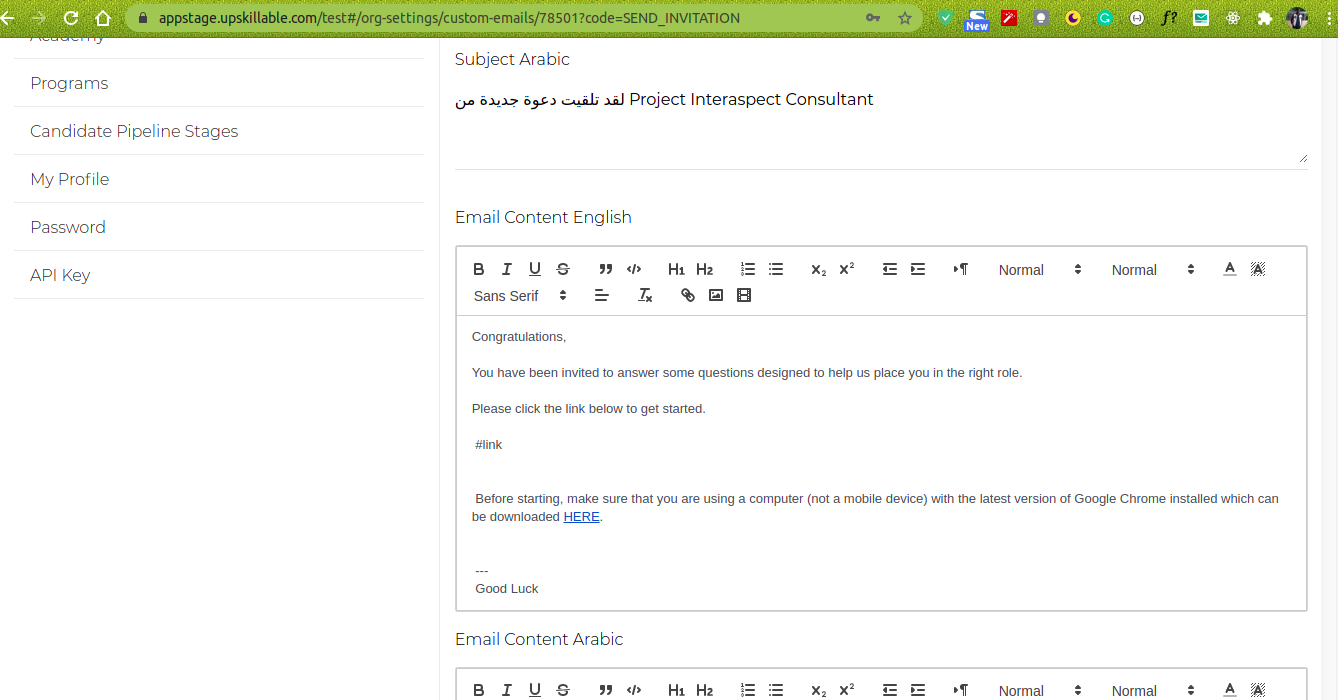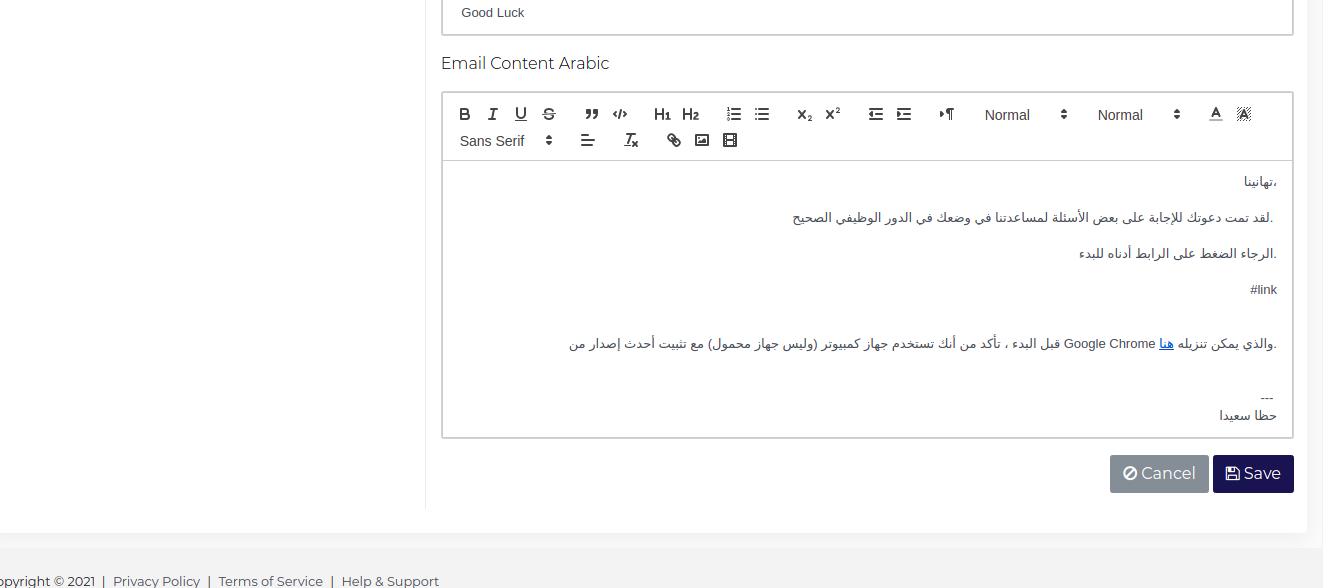 After you finish editing based on your preferences, Press the save button. Now all users associated with your organization will receive the customized version whenever the email is sent from your organization either by you or any other users from your organization with permissions to send an email or invitations.
Related Articles

How to Move/Duplicate shared Candidates /Jobs from the Shared Results Board to your Job Board

As an Org User, you are able to move/ Duplicate any candidates from other shared Jobs. To do so, Please follow the steps below : Open your Shared Results Board Select the job you want to move or duplicate candidates from : Select the candidates ...

What is upskillable?

upskillable is a People analytics software that helps employers make smart recruitment, development, and structure decisions using Psychometric, Cognitive & Skills data. We help you speed up your hiring process based on candidate personality, ...